Ohio CANS Certification Training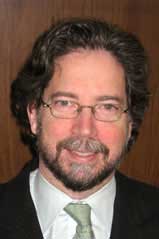 Trainer: Dr. John Lyons, Ph.D., Creator of the CANS
May 29-30, 2013
Columbus, OH
OACCA, in partnership with Dr. John Lyons, will present a two-day training to further the implementation of The Child and Adolescent Needs and Strengths (CANS) evidence-based model across Ohio.  The focus of this training event is to increase the availability of certified CANS trainers in public and private child welfare, mental health, and juvenile justice agencies.  The training is intended for individuals who want to ensure the provision of the most effective treatment for the children they serve.

Venue: Columbus Museum of Art
OACCA Releases 2013 Public Policy Agenda
Support Governor Kasich's proposal to expand Medicaid eligibility which will strengthen families and lead to better care for children.
Advocate for establishment of an expanded group of behavioral health Medicaid benefits that support a continuum of care for children, young adults, and families.
Advocate for Ohio's new Medicaid behavioral health Health Home program to be accessible to all eligible children, including foster children who require mental health services from other providers.
Advocate for equitable and flexible state general revenue funding to support the public child welfare system.
Advocate for implementation of statewide child welfare reforms, including development of a level of care tool, master contract for purchased services, and a deemed status program for child welfare agencies.
Advocate for the establishment of state regulations that ensure a minimal standard of care for children in mental health, child welfare, and developmental disability facilities.
2013 Childhood Trauma Training Series –

Open!
OACCA is excited to continue our partnership with the National Institute for Trauma and Loss in Children.  From July through October, we are hosting the TLC founder, Dr. Bill Steele, and other TLC trainers to conduct ten innovative trainings.  The trainings are built on the TLC's evidence-based curriculum, the SITCAP.  Learn more!